There is no technology, that is not useful. There is no device, that can't be made ergonomical.
There is no knowledge, that is not power. And there is no power, that does not come with it's consequences.
And on that note we start today's passage, over the thin line between "could we?" and "should we?", and our topic? Incorporating motorcycle helmets with augmented reality and heads up displays. Now, being a motorcyclist myself, I was quite excited when I heard that they were incorporating augmented reality into motorcycle helmets. Being a massive fan of the Microsoft Hololens and the out of world experience it provides, I was jumping around like a little kid. But as I regained my adult wisdom, I pondered about the various inadequacies an AR integrated helmet would bring. Before we discuss those, we'll look into the few companies that are offering AR helmets. First of these is SKULLY, the rather infamous company known for it's rise and fall from consumer's eyes (that's a whole other story, trust me), JARVISH helmets with their heads-up-displays and NUVIZ with their mountable HUD (not really AR, so we'll be leaving it out for now).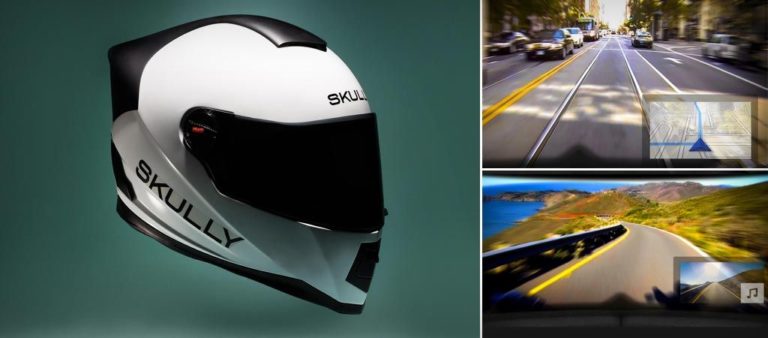 Both the SKULLY Fenix and JARVISH X come with internal, GPS tracked speedometers, GPS Navigation, voice controls for answering calls and listening to music. While SKULLY utilizes it's own Android and iOS application to connect to the helmet, the JARVISH X comes with Amazon Alexa integration (perhaps enabling you to control devices at home as well? I hope so). Both helmets are also DOT certified (so I'm sure the "expensive tech" inside them won't malfunction after your first accident) and will cost around $2000 – $2500, which is a whopping sum for a helmet, but then again, AR projection is still a rare site. Another such helmet ceomes from a new startup by the name of CrossHelmet with their first consumer ready unit, the Cross One, and although it might look a bit…over done, the Cross One is no joke (at least it isn't if you look at specifications that it comes with). Boasting a DOT, ECE and JIS certification, along with a rear camera of a 170 degrees, a Quad ARM Cortex A53 1.3GHz processor with 8 gigs of RAM, and a shell made of LEXAN polycarbonate (so it's a lot lighter than it looks), this helmet seems to be the real deal, and with a price tag of 1700$, it's cheaper than both of it's key competitors as well. So come Quarter 4 of 2019, these helmets will be shipped to riding enthusiasts around the world and maybe then…we might get actual reviews of this futuristic looking helmet.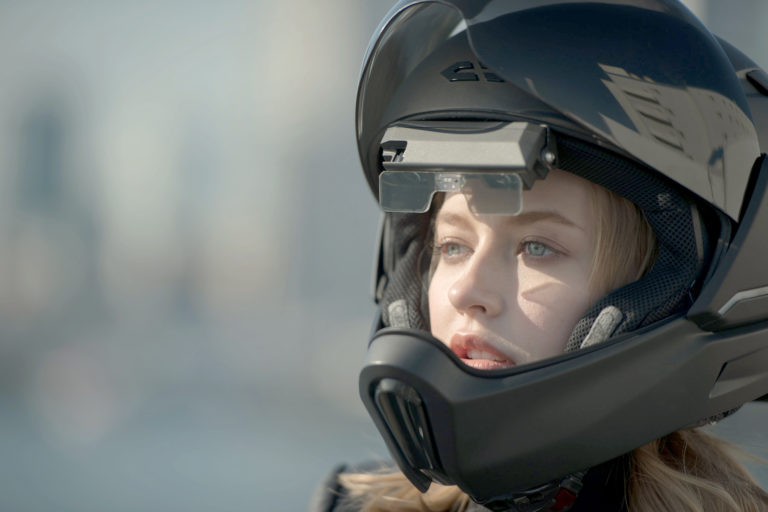 Now, although the fancy graphics and futuristic build, paired with the a perfect finesse of "stylish and compact" might make your inner nine year old scream, one has to consider the actual usage of such helmets. When I asked around the Big Immersive office about the idea of integrating AR and helmets, most people argued that the infographics displayed upon the visor, instead of improving the ride quality, will in fact not only block the rider's vision, but also distract them from obvious items…such as, well you know….CARS! Furthermore, there is a simple rule regarding technology, that when more features are added to a device, there are bound to be errors and functionality problems. Problems such as connectivity and tracking have always been an issue in devices primarily based on GPS.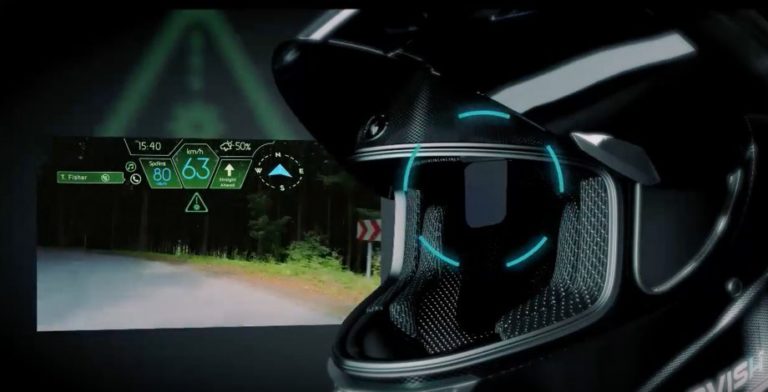 But then, many of the riders that I personally asked argued that, given the proper time and training, these helmets DO have the potential to become a common device, just like many other technologies before them, such as touch screen panels in cars, notched phones, the first VR headsets and many other such devices. Any technological idea, once new, is always targeted with cynicism, no matter how good it is.
With given time, I personally believe AR helmets could become the next big thing in motorbiking.
Facebook Notice for EU! You need to login to view and post FB Comments!