With the coronavirus pandemic forcing countries to implement social distancing.  People have gone into isolation, preventing them from engaging in any social activities. This might reduce the chances of being exposed to the deadly virus but on the other hand, it brings up many other concerns which can be considered even worse. Social distancing leads to isolation-induced depression, which results in an increase in aggression and fear and in a few cases have led to suicide. Other than health issues multiple factors come into play as the businesses that relied on massive gatherings such as music concerts have now being delayed or canceled. Being forced to kept in quarantine, what measures can a person take to prevent isolation-induced depression or at an industrial level keep interacting with the masses?
"I believe this is the right approach in protecting the physical health of our seniors. However, these social distancing measures will likely have a negative impact on the already vulnerable residents of these communities, exacerbating feelings of loneliness, and potentially causing isolation-induced depression." said Chris Brickler, CEO and co-founder of MyndVR. Many elderly living in nursing homes have been left without any visits from their loved ones as the governments are not encouraging traveling due to the virus outbreak. Such conditions have left them in an isolated state and in a lonelier position. But thanks to virtual reality, these barriers can easily be tackled. According to Dr. Walter Greenleaf, a neuroscientist working at Stanford University, "Today, we are using VR technology to help reduce the feelings of isolation and loneliness, this is making a big difference, not just for those seniors living in care centers, but also for those who are living independently. Our seniors often feel disconnected, bored and lonely, virtual reality technology provides a powerful way to attend to this problem".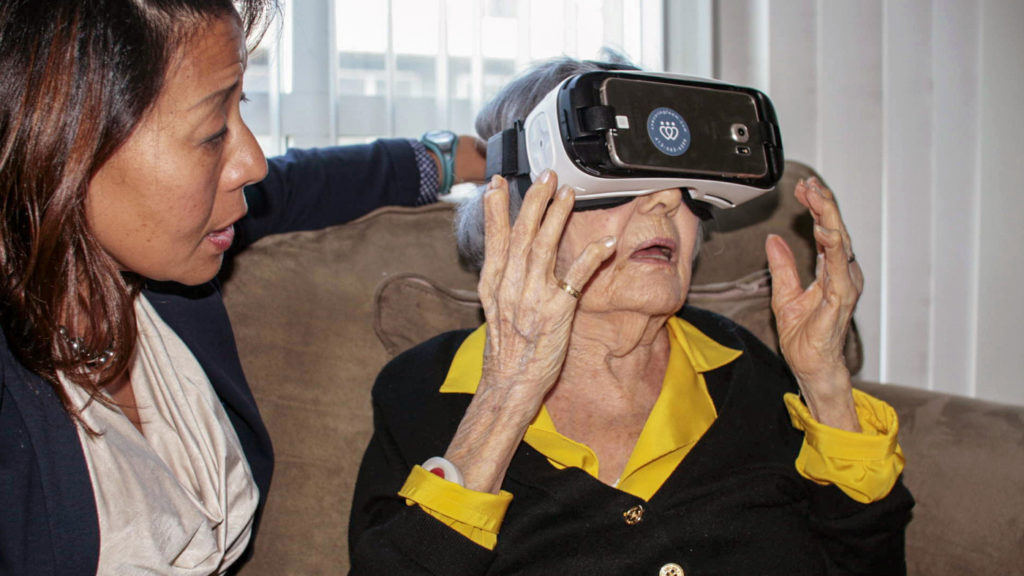 VR enables them to virtually travel and experience unimaginable destinations, that they otherwise wouldn't have been able to enjoy. Dr. Walter elaborates, "Our content library, the largest among VR companies geared towards senior living, includes 100+ unique travel destinations, allowing seniors to visit places like Rome, Antarctica, Hong Kong and even a virtual trip down Route 66. In addition to travel, we have many other VR activities, such as skydiving, scuba diving, seeing Broadway shows, attending music concerts, visiting art galleries, and so much more". So in these difficult times, when we are limited to going out on an actual adventure, why not take a virtual one?  
Another barrier that VR can help tackle in these circumstances is to replace mass gathering events into virtual events. All mega-events wether sports or entertainment have been postponed or canceled due to avoiding large crowds and hence preventing further spread of coronavirus. This is where VR comes in as it can provide the most feasible solution in this scenario. Recently Tinashe, a British songwriter and dancer joined hands with wave, an entertainment technology company, for a VR concert. Tinashe performed five of her albums and brought her dancing to live as she transformed into a real-time avatar with special effects such as exploding into starlike smithereens in between her performance.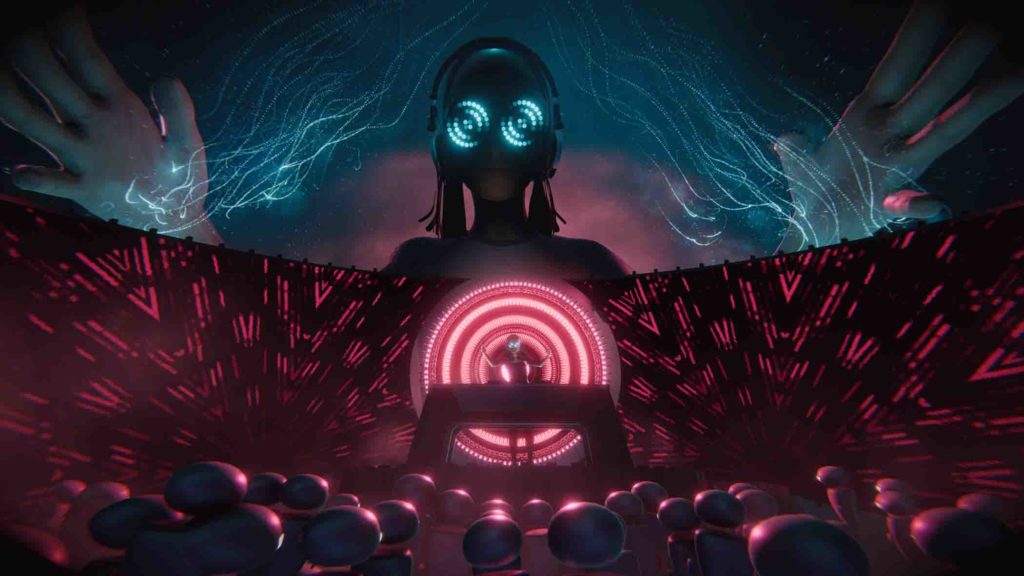 During unprecedented times like this, where isolation appears to be the solution, virtual reality can uplift us not only in terms of avoiding loneliness but in terms of not missing out on any events as well. So there we have it, VR saves the day and it certainly looks as if its the best time to explore VR and its possibilities.
Facebook Notice for EU! You need to login to view and post FB Comments!