Google has announced the latest iteration of their immensely successful VR headset, the Daydream at Google I/O 2017, an unnamed HTC Headset. While it doesn't look to dethroning its predecessor, the newer HTC Headset will act autonomously and will not require a phone, a PC, nor a set of wires restricting your movements!

The to-be-named HTC Headset comes with Google's recently patented Worldsense tracking, which promises to deliver precise movement, allowing users to lean, duck and dodge as they command! Definitely a first in the VR community, which is sure to make a lot more innovative VR Games.
Made in collaboration with Lenovo, the new Daydream headset looks like a game changer for the VR community! While Google has been hush on the details regarding the overall specs of the VR headset with regard to system specifications, resolutions, supported systems, or the size of the battery, the VR headset is slated for a release date later this year.
Google did hint that this was the first headset of probably, many to come, that will deliver wireless VR experiences to the end user.
It was also announced that the Samsung Galaxy S8 / S8+ will get the Daydream update in the coming Summer, and you can bet your bottom dollar that the newer Daydream will cost quite the pretty penny.
While further details are still quite on the headset, and many questions are begging to be answered, you can visit the official store listing to check out all the currently available information on the headset.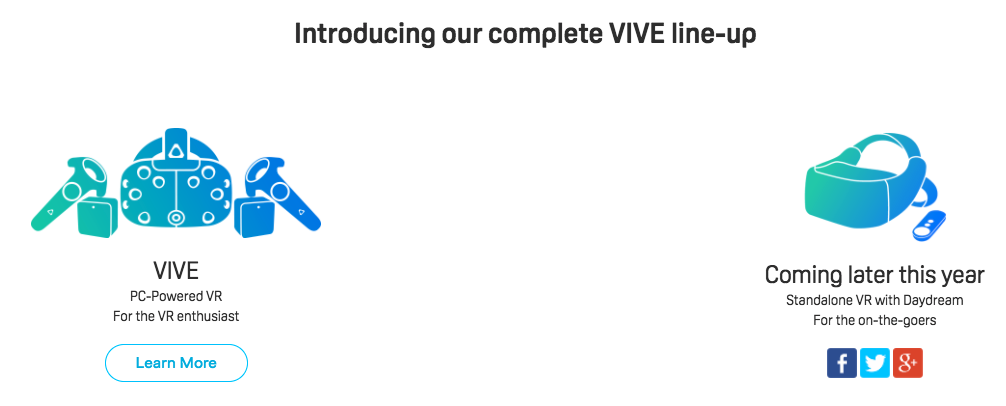 its curious that if you go to the bottom of the page, and look at the image on the right, it appears that there is a small control peripheral that will come bundled with the new Headset, which is definitely how users will be able to navigation tasks within the headset such as entering their Google Play credentials, and other details.
This is definitely a game-changer in the VR community, as the tracking and the wireless capable features are a significant achievement for Google. One can only imagine the immense library of games that can grow with the help of Worldsense and all the possibilities that can extend from not having to rely on a device to power your VR experiences unencumbered!
Facebook Notice for EU! You need to login to view and post FB Comments!