Samsung's Gear VR, is one of the best Virtual Reality (VR) head-mounted display (HMD) devices that one can count on improving, as the new Gear that has launched with the S8 offers a handheld controller to navigate the new VR experience.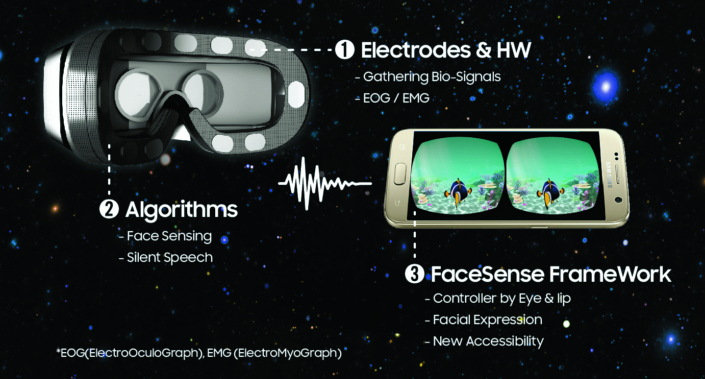 While the S8 has only recently entered the smartphone ring, accompanied by the new Gear VR, Samsung has already worked on the next big thing when it comes to the world of Virtual Reality.
With the efforts of C-Lab (Creative Lab), that nurtures talents within Samsung employees. They have come up with a new technology that can potentially change the way we immerse ourselves in the world of VR.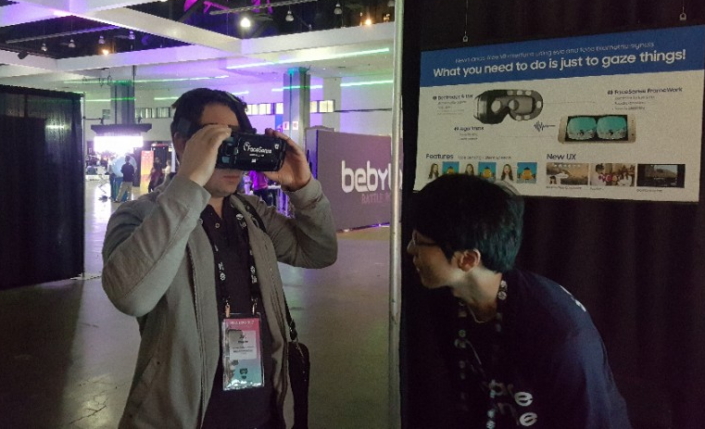 The company has come up with a hands-free solution to VR with the name of FaceSense. Living up to the name, the technology seeks to take inputs from your game and carry them out within the VR headset you are wearing, without the need of controllers.
The Prototype device had the appearance of a typical Gear VR headset, but the face plate had some extra bells and whistles to it. The rim of the prototype had various electrodes put all over it to capture the electrical signals communicated by our facial expressions and transmit them into controller inputs for movements through the electrodes on the HMD.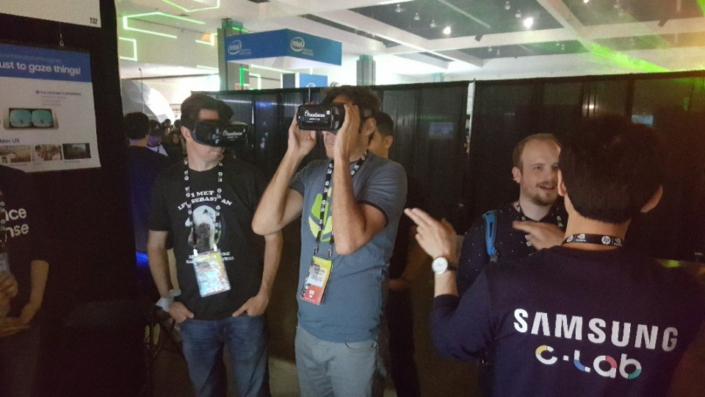 The FaceSense Framework operates from instructions relayed through the eyes and lips of the wearer when it comes to taking input, allowing one to have a completely revolutionary experience with VR, one where you don't need controllers to navigate in the VR world.
The Gear VR headset was also capable of recognising simple voice commands such as 'home', 'select', 'cancel', and 'back', Which is a first in the world of VR.
As far as innovation in VR goes, this is something that can be seen as a potential game changer, but the concept is still a far cry from being adopted into the mainstream HMD's that are currently in the market.
The final product would most likely stay confined with mobile headsets, as such technology would be problematic for proper gaming experiences when it comes to the PC or consoles.
Source: Samsung Newsroom
Facebook Notice for EU! You need to login to view and post FB Comments!