Here at Big Immersive, we're always trying to come up with ideas, things, happenings and products which actually matter. As part of that basic company value, it was always in plan to start a local developer meetup session, show and share around knowledge, skills and solutions.
So it happened, a get together of Unreal developers across the city of Lahore. Whether still learning or professionals of the development engine, people of all ages were called to meet with the Big Immersive team and discuss their intel, ideas and share common problems and work together to find viable solutions.
At the core of this event, was Hammad Fozi, one of our bright and shiny stars; who also happens to be very active in local developers' meetups. He, along with some senior company people, finally brought this event to life on January 27th, 2020.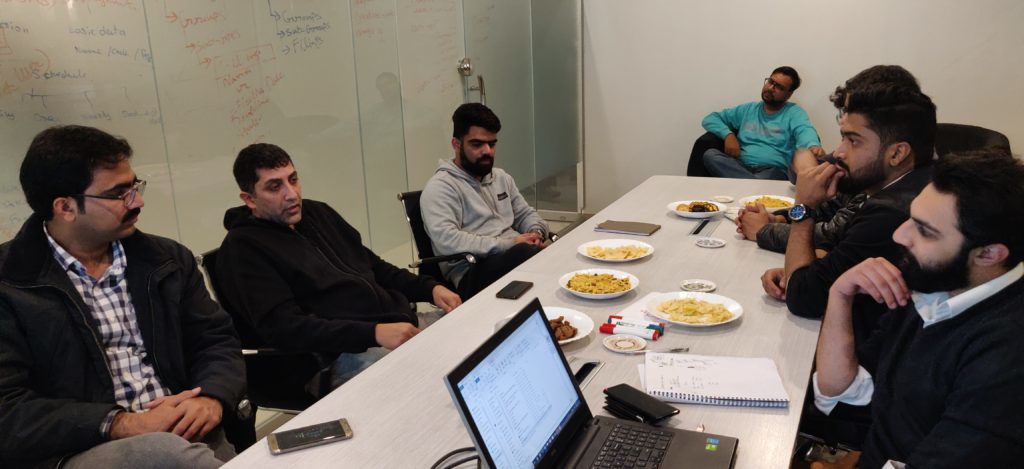 The meet up was due at 6:00PM. Unfortunately, due to heavy rainfall, a lot of the participants couldn't make it. However, Mr. Ejaz Naeem; delegate at meetup.com for the community of Unreal Developers in Pakistan, managed to find time and make it to the event and shared the table with Big Immersive's developers.
"I was hoping for more people to arrive, but even this is enough, as long as there are people out there who are willing to share their knowledge, their ideas, and help others in building a strong community, even the smallest gatherings are totally worth it. The meet up I attended myself only had three people and we have eight here. Not a whole bunch but with time I really believe we can unite devs across not only Lahore but also Pakistan." Says Hammad Fozi.
The meet up kicked off with greetings and introductions, followed by a short presentation to the participants about Big Immersive, how it came to be and how far it has come in utilizing Unreal Engine for virtual reality. Chit chat is always enjoyed with some hot tea and biscuits, especially when it's raining (an essential for developers, otherwise they start malfunctioning and glitching).
Joining from the Big Immersive team were a bunch of our Unreal developers including Hammad Fozi, Wajih Junaid, Huzafa Iftikhar, Salman Amjad, Ahmed Shams; our senior "Magician" from Art, Nabeel Hassan; our Head of Production and last but not the least, our Head of Development, Muhammad Umar.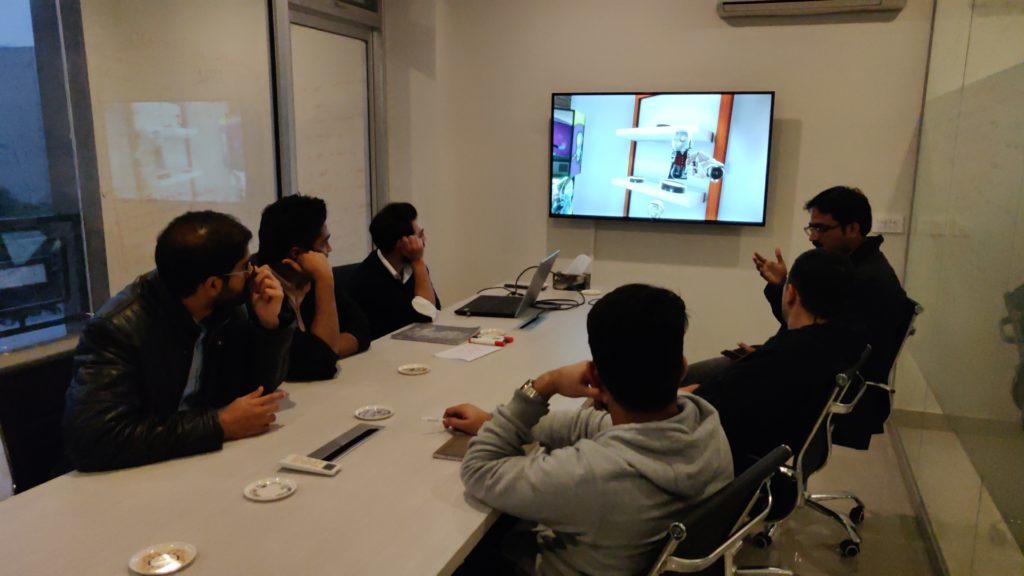 "We had some pretty insightful discussions about GIT and provisions, we realized that the source tree we're using isn't friendly for scripts, so we'll be working on that and hopefully improving. We should have these meet ups more often, you get an honest opinion on your work and learn little details which you simply can't on your own." Says Salman.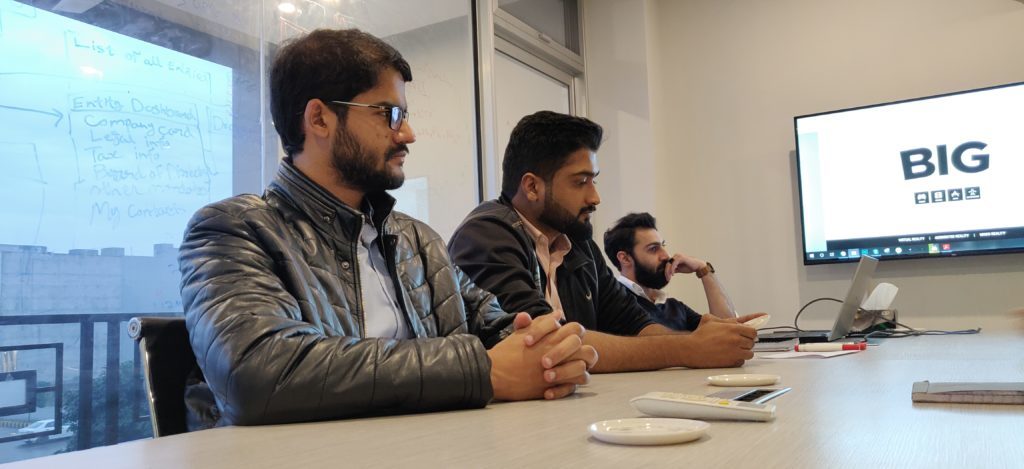 Wajih Junaid, who has been developing content in Unreal for two years now had this to say, "Pakistan's game development industry is not as up-to-speed with Unreal Engine as it is globally. Students here especially, need to be taught about Unreal and its capabilities. For future meetings, I believe we should get some IT students as well; they won't be putting much info, but we ourselves will be doing a service by enlightening them about the modern game production techniques.
The discussion covered topics like pipeline inefficiencies and how they can be overcome, along with various issues regarding textures and shading that a developer faces, especially when designing a game for virtual reality.
Overall, Big Immersive hopes to have more meetings like this, and build a better community for developers, so if you're a developer, (or even interested,) and want to learn, be on the lookout!
Facebook Notice for EU! You need to login to view and post FB Comments!