Recently, we got our hands on an HTC Vive Focus Plus dev kit. Safe to say that we all had a field day with it, taking turns to experience the headset that claims to outwit other standalone ones. Although taking turns may be exaggerating a bit, since I've had to resort to tricks to get the Focus in my hands but I guess a little tickle doesn't hurt anyone.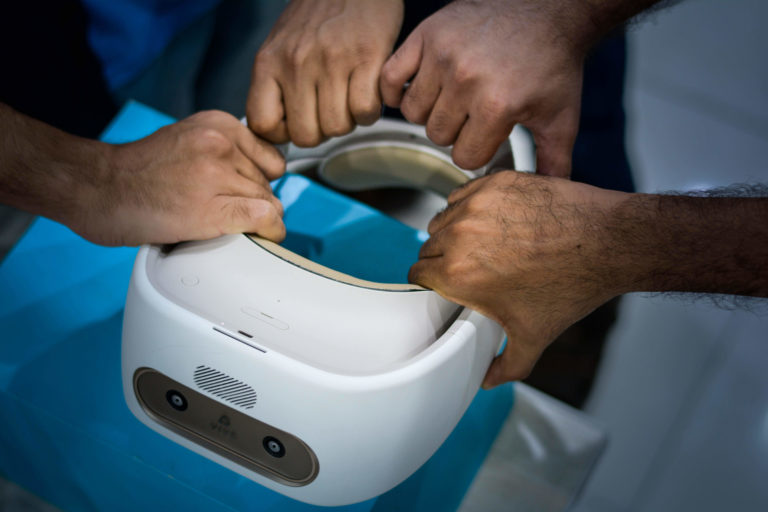 White as Snow & Cute as a Bot
Let's start with its design. New Focus Plus comes in a striking all white color with leatherette cushions; a headrest and a cover for your eyes. Aesthetically speaking, it's one of the best looking VR headsets out there. With dual cameras placed in the front it lets you enjoy the view of your room without taking your headset off. On a lighter note, the cameras look like bot eyes and let's admit that anyone who wears the headset will look anything but cute in it.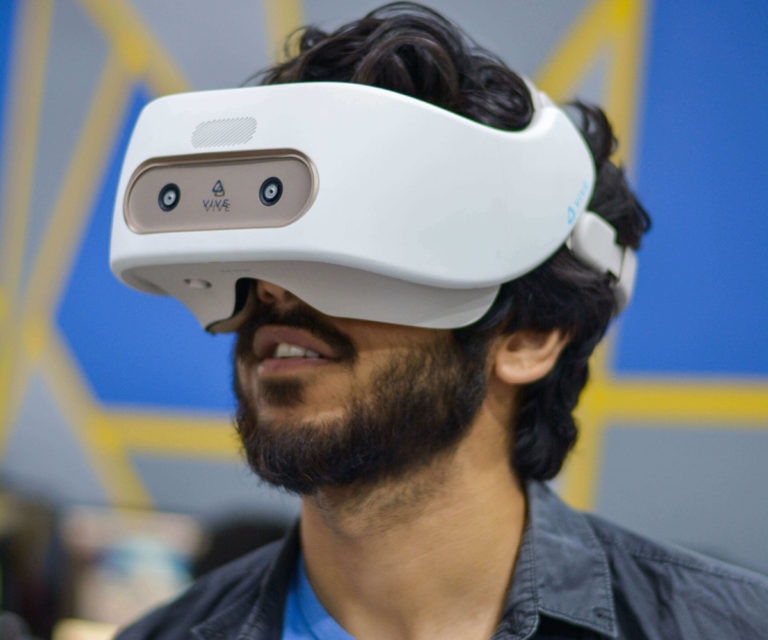 Lighter than a Rock
It's definitely comfortable to wear. I was rather surprised to know that it weighs more than the previous Vive Focus since it doesn't feel like it. It's heavier than a feather, of course, but still lighter than some of the rocks out there that you can easily wear it for a few hours without a headache instantly kicking in.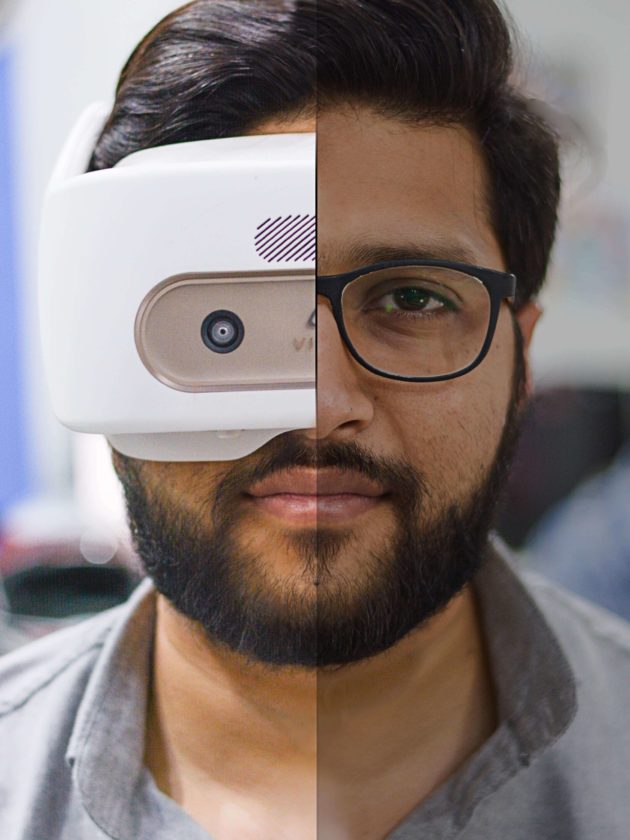 People with spectacles are often hesitant to wear the VR headsets because it makes the experience uncomfortable and confining. It might sound trivial but for someone who has to wear it all the time and not just for fun, it's a pretty big deal. However, our devs have excitedly reported that they can wear Focus Plus comfortably even with their glasses. Judging from their delight, Vive has certainly hit a home run for them.
Heavy Lifters are a No-No
The best thing about a standalone headset is that it needs no PC to do all the heavy lifting. Vive Focus Plus has its own processing hardware; a Qualcomm Snapdragon 835 processor. The processor handles all the crunching bits and renders images on the 3K OLED of the headset. Although Snapdragon 845 and 855 have made it into the market, 835 is good enough to support this application.
Better Display – Better Experience
Vive Focus Plus boasts a resolution of 1600×1600 per eye with a 3K OLED display. It offers an adjustable IPD to users so they can fit the lenses to their preferred position. The visuals appear better than original Focus with reduced ring effects thanks to the improved lenses. Focus Plus has a FoV of 110 degrees, even better than Go's 101 degrees. Moreover, when panning across a virtual scene, most of the times you can feel motion blurriness but the 75HZ refresh rate of Focus Plus reduces the motion blur, taking the risks of nausea further down.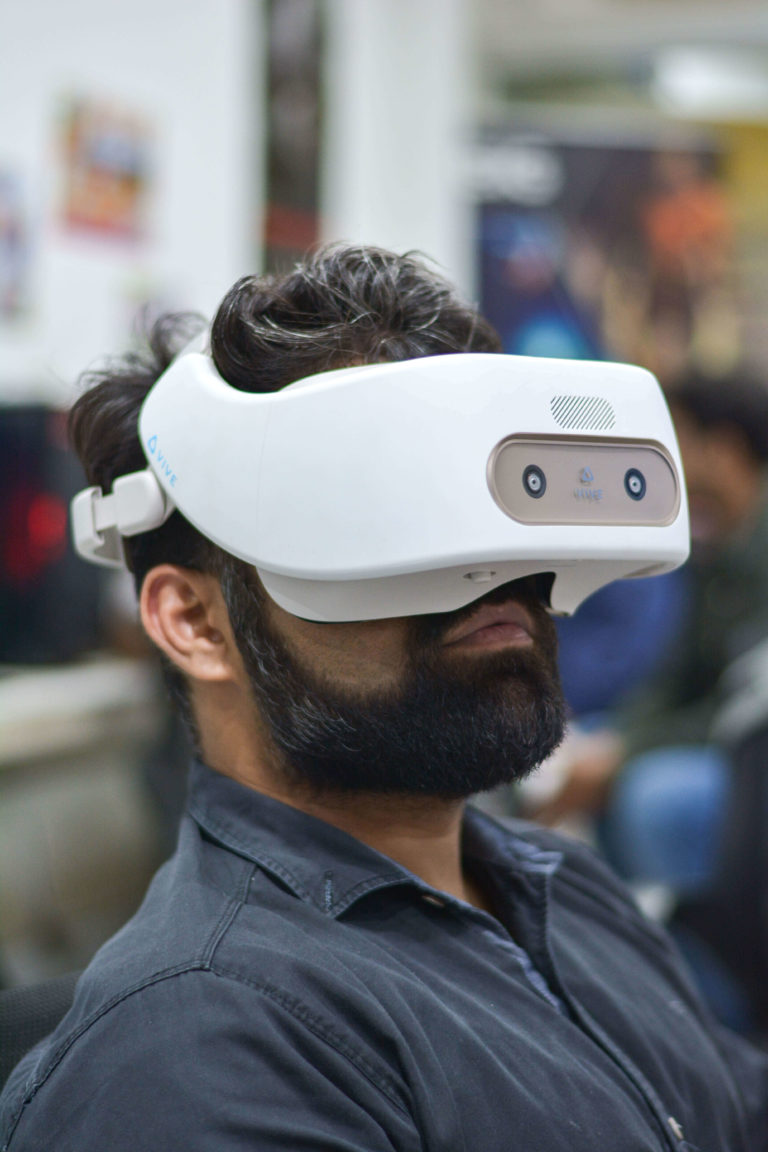 Reduced Screen-Door Effect

Ever stood in front of a screen door really close and tried to look past it? That's what a screen-door effect typically looks like in a VR headset when seen up close. The effect doesn't always appear the same to everyone. Sometimes it's the quality of headset and the content, other times it depends on people and how their brains perceive it. First generation of VR headsets were plagued by the problem but new wave of headsets has made a huge progress in minimizing it. As I played through different titles in Focus Plus, screen-door effect appeared to be minimal at best. It makes it more immersive as there are no distracting gaps that could take away from the overall experience.
Intuitive Movements with Both Hands
Vive Focus Plus comes with two controllers that looks like a hybrid of Vive Wands and WMR controllers. With two AAA 1.5V batteries, they feature two buttons, one touchpad on the top and two triggers for index and medium fingers on the bottom. Since both of these are identical, there's no distinction between left and right hand so you're free to use whatever hand to hold any controller you want. You can see both controllers in the menu as they get detected almost instantly when you hold them in your hands.  What's more, they offer 6 degrees of freedom to users, offering a more intuitive and natural way you interact with virtual objects.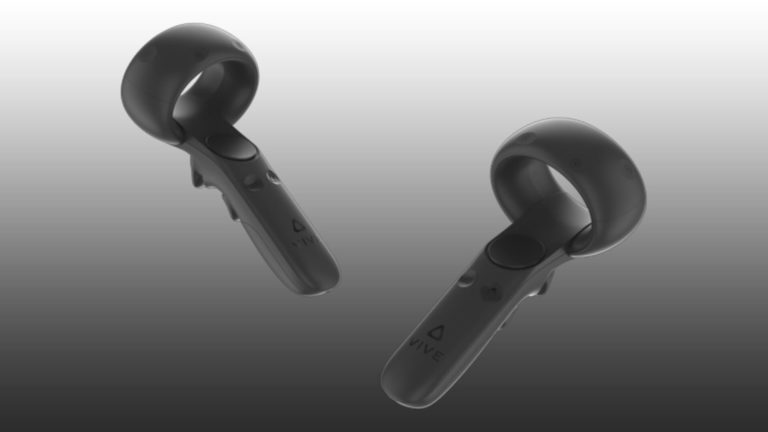 From what we've seen, Focus Plus seems to be a big evolution over the original Focus and the previous generation of standalone headsets. However, it's safe to say that it definitely improves the optics and lets you use both hands in an intuitive and natural way.
Facebook Notice for EU! You need to login to view and post FB Comments!