Pico Interactive is a definitive competitor in the world of autonomous Virtual Reality. Their proprietary range of headsets will give users freedoms from relying on devices, physical restraints, and give a sizeable library of games right out of the box.
The company made quite the splash at this years Electronic Entertainment Expo (E3) where they demonstrated the VR Headset and talked about the wonders of the headset in extensive detail, highlighting some of its prominent features.
The latest entry into the Pico line of products is the Pico Goblin, a slimmer and lighter variant to the Pico Neo CV, the headset has the following features to make it stand out against competitors:
A TFT LCD with a resolution of 2560 x 1440 which is optimised for going easy on the eyes, and delivering the best picture quality.
A Qualcomm Snapdragon 820 Processor paired with 3G LPDDR4 – 1866 MHz RAM.
16GB eMMC 5.1 ROM (You can download and Install games by connecting to the PC / WiFi).
A proprietary store which will have 50 games at launch, with 5 Games Free with purchase.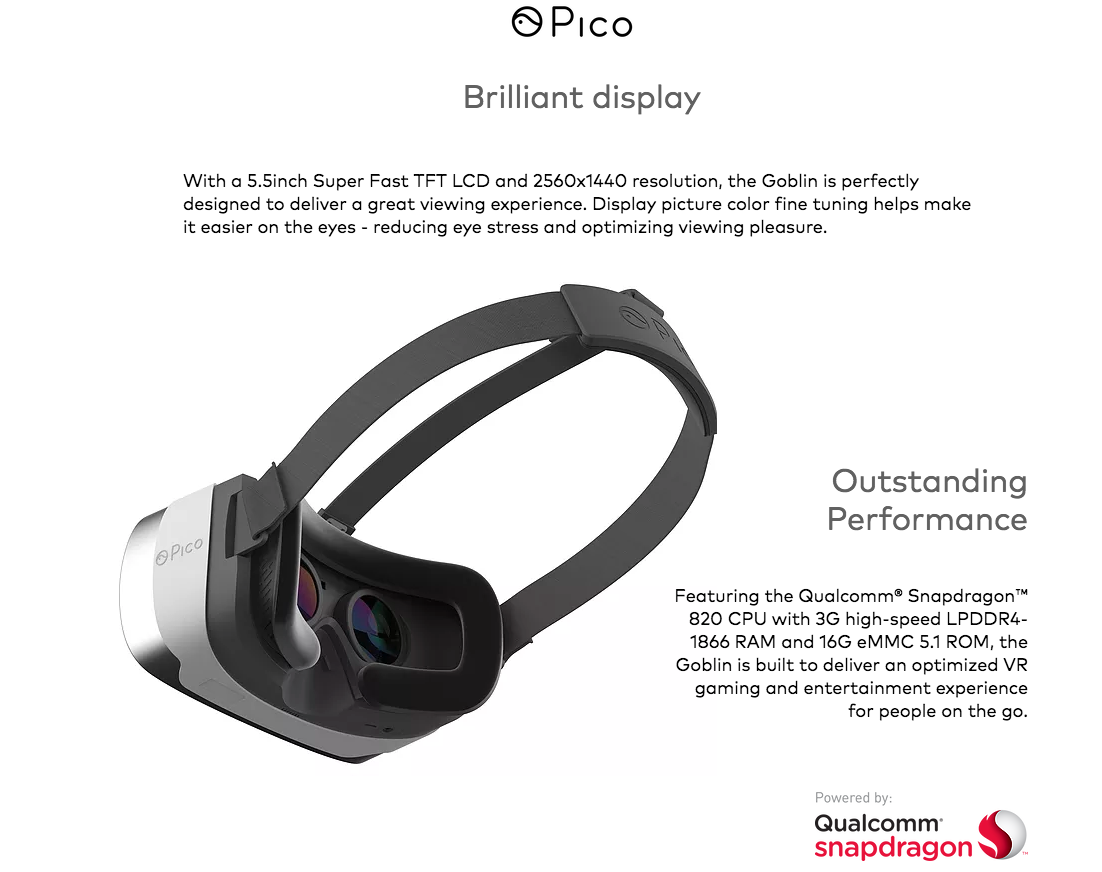 The VR headset is a breeze for all range of consumers as its ready to play straight out of the box. While the proprietary store has boasted quite a good line-up of games as the company has partnered with a range of studios along with having their own first party studio, Pico Studios, to make their own line of exclusive games for the headset.
The headset is currently sitting at an MSRP of $269.99, and with free shipping.
One of the most prominent features of the headset would have to be its portability which is said to easily fit in bags and played while on the move. Due to the lightweight materials and the small form-factor, you have a good option for playing with VR while traveling.
For the current price point and all the features that the headset boasts, it is definitely a worthy investment if you are a fan of headsets which you can play while on the move, have a good selection of games on the native app store and want something to carry with you on long trips or long commutes.
Facebook Notice for EU! You need to login to view and post FB Comments!