We all love a bit of sports in our lives. Some more than others of course, spending their entire lives juicing out a game, learning the nits and grits, spending thousand upon thousands of whatever cash they have on not just playing, but also learning the game, it's details, it's secrets. A Billions worth is spent annually on various sports events, kits, equipment, research and collectibles. The world of sports is diverse and the very of essence of sports is potent enough to unite AND divide people. From the Lakers, to the Celts, to the Cornered Tigers, to the Billion Dollar Man, there's passion, there's fans…but what is put above all, is the one inevitable factor…rules. Sports have rules, all of them, and over time it's becoming exceedingly difficult for sportsmen to avoid it. We've all seen the frequent foul in a game of football, or a no-ball in cricket, and we've wondered whether the referee or umpire is blind. Racing teams have fought each other over crashes, hockey players have broken tooth and jaw for a single score. So where does it all end? Come modern times, and as cameras improve, and computer generated imagery pierces through the conservative methods; Sports, its beginning to change.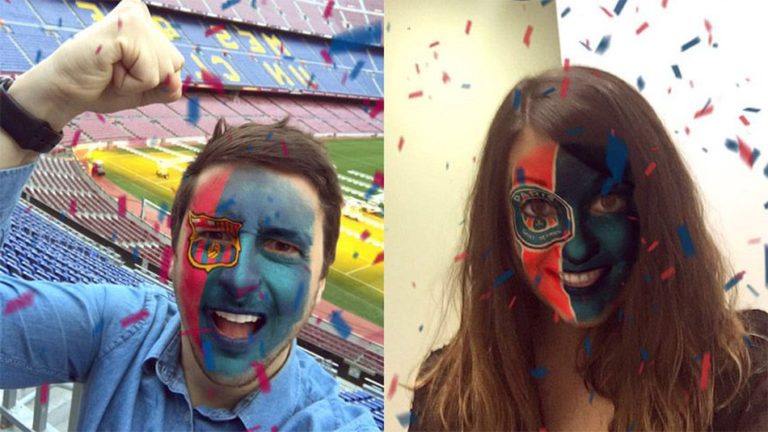 Augmented Reality in sports is a lot common than most people think. We see it regularly, from the tracking of a cricket ball, to the stats within the Grand Prix. Graphics and informational stats floating between real-time game make it more immersive, not only for the viewers on television, but now, due to the improvement in AR, the crowd can view stats and player position (such as in cricket or football or hockey). Limited time AR filters on Snapchat also give fans the chance to special offers and win prizes accordingly. AR is also being used to show player positions, names, team formation changes and of course, scoreboards. New AR technology on field-bill board enable marketers to show various advertisements accordingly. Supposedly, two viewers are watching a game of football on their televisions. One viewer is in London, while the other is in Madrid. Even though in reality, the match is taking place in…lets say Rio De Janeiro, the bill board in reality has an advertisement of a soft drink with a Brazilian theme. The same advertisement will be visible with an English theme of the same soft drink to the viewer from London, and a Spanish theme to the viewer from Madrid. With such technology, advertisement agencies can target various markets from a singular advertisement.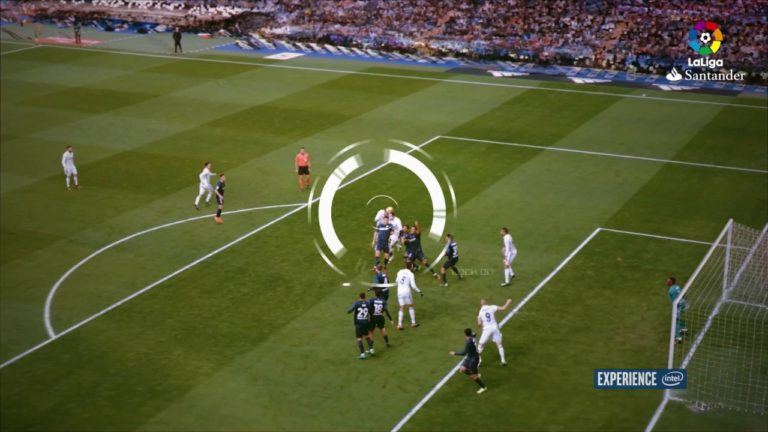 The most advanced utilization of AR in sports is scenario reconstruction. This is most prominent with Intel's FreeD, which recreates a small segment of the entire match in a three dimensional augmented reality, within which the camera can move freely, making it seemingly impossible for false goal counts (as it's implemented mostly in the NFL and FIFA leagues). However, this technology has been met with criticism, which argues that highly advanced technology is killing the "human nature" of the game, rendering the referees as "obsolete and impractical". Many conventional football and NFL fans think the game needs to give importance to decisions of the referees, even if it means increasing the chances of error. A similar use of Intel's FreeD is in still testing, which s the reconstruction of accidents in Formula 1 and MotoGP racing.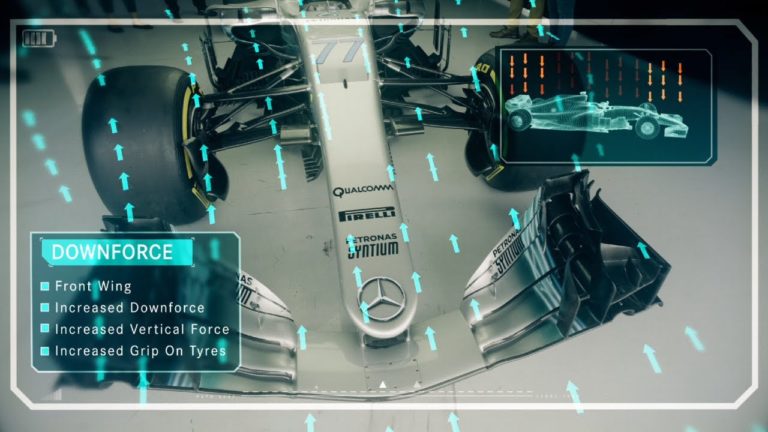 This will not only nullify the blame games played by many teams, but also give drivers and riders alike a chance to learn from mistakes via 3D viewership. In Tennis, it is able to pinpoint the exact location where a ball fell and recreate it in a zoomable, three dimensional image.

All in all opinions about AR in the sports world are still mixed, casual viewers love it, but traditional viewers? Not so much. Will it seep it's way deeper as time passes and AR becomes a common tool for the average person? Will we be getting live AR stats of individual players and motorcars? The swing and speed of a tennis ball? The live length of a sixer in cricket? Only time will tell.
Facebook Notice for EU! You need to login to view and post FB Comments!