The corona pandemic has shaken the world to its core. Social Isolation and self-quarantine have forced people to go underground as if in times of war, limiting social activities to the comfort of our homes. In these unprecedented times, technological advancements have made it easier for the confined population to fight anxiety, depression among other mental illnesses as we occupy our time with books, games, Netflix and Chill while the internet virtually reduces the world to a global village.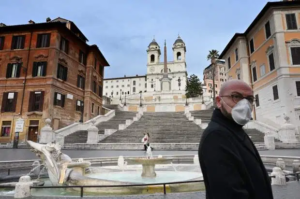 Virtual Reality has turned out of to be as therapeutic as it is entertaining. From helping people reunite with loved ones from beyond the grave to helping soldiers overcome PTSD, VR has a diverse spectrum of uses ranging from healing to allowing users to become Rock star Jedi Masters. The technology is not only appealing for the introverts but also extroverts as the future of travel and tourism, given the current circumstances, maybe depending on VR. According to Forbes "Virtual reality and tourism are made for each other. For as long as commercial tourism has existed, it has been a primitive form of VR." Moreover, according to a report published in Research and Markets, the author, Ralph Hollister states : "VR offers the potential to create substitute experiences that may be extremely useful for heritage and natural preservation"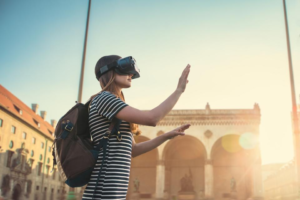 As the virus keeps billions and billions home bound, "Virtual Tourists"- as referred by Lonely Planet will become more and more popular. VR will enable the tourists to go beyond realism using their smartphones as their passports travelling to far off lands not being bound by borders, languages and travel guides. As Sir David Attenborough has stated: "The one thing that really frustrates you in a museum is when you see something really fascinating, you don't want to be separated from it by glass. You want to be able to look at it and see the back of it and turn it around and so on." It's not long before the confinement of our homes will turn into the freedom we never had.
Facebook Notice for EU! You need to login to view and post FB Comments!