Not long ago, Ready Player One took the VR world by storm, leaving tech enthusiasts reeling with endless possibilities. The fully immersive virtual reality in the movie might look impossible to replicate. But truth is that it may not be that long before Ready Player One walks among us.
Take a look at how close the real-world technology is to the virtual reality in Ready Player One:
Run Around in Virtual Reality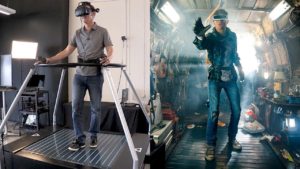 Omnidirectional treadmills are already a reality. Infinadeck paired its release with the launch of the movie, benchmarking it as the only true omnidirectional treadmill for virtual reality. Just like the movie, Infinadeck's treadmill lets you walk around in all directions and the moving tread makes the gait more natural and effortless.
Suit Up for Full Immersion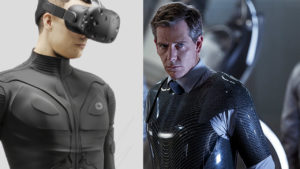 The movie shows people wearing full body suits and gloves that shatters the barriers between VR and the real world, happening in 2045. In which case we're already ahead of time since full-body haptic suits have already been released, followed by the development of electronic skin that will allow you to feel the sensations of touch in virtual reality. With the current level of technology, it's possible that VR will go even beyond the imagined version in Ready Player One.
Cryptocurrency is the New Cool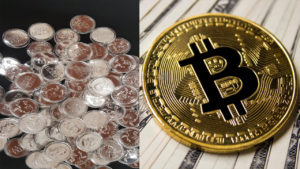 Digital currency has always held an important place in the real world, be it in form of imagination or real life. In recent years, cryptocurrency has surprised a lot of people with the speed it has gained popularity across the globe. Even now, cryptocurrency is something that has been getting a lot of attention with the rise in virtual worlds being built around us. So even if an entire virtual world materializes in front of us in a few years' time, we are good to go in terms of money.
Pick an Avatar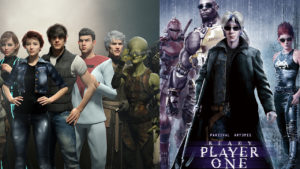 One of the appeals of the movie is its selection of avatars. Different VR apps now offer you the option to create an avatar and customize them. Morph3D is the closest to the Oasis as it is working to create a platform that will allow you to have a persistent avatar across different interactive products.
Challenger Leagues in VR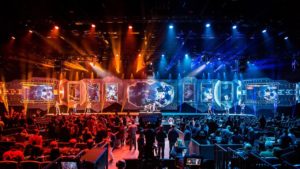 eSports has become one of the hottest trends on the internet and the recent entry of vSports has been received with open arms. VR Challenger league is the first virtual reality eSports league that has gained exponential popularity with its 4 events – each offering a $200,000 prize pool.
From what we can see, when the developers figure out a way to implement OASIS level immersion, it's going to be a fast transition. With the current speed of technological advancement, it might not even take us 27 years to reach that level of technology.
Facebook Notice for EU! You need to login to view and post FB Comments!