The constantly changing digital landscape is forcing advertisers to think out of the box when it comes to advertisements. With Virtual/ Augmented Reality gaining popularity, the future of marketing seems very vivid: VR ads. The technology is successfully turning its user base into a captive audience, nothing will make them take those headsets off, not even ads, which is not the case with Facebook or Youtube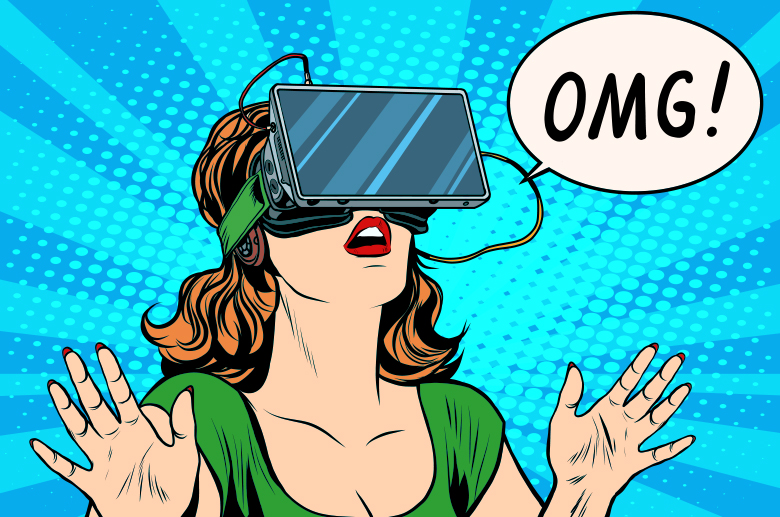 Virtual reality marketing is  enabling brand owners to place their products closer to the eyes of consumers,providing value through new business models meanwhile offering an immersive experience that allows them to connect with a product in a new way.
Some of the famous brands like McDonalds and Audi  have also run successful marketing campaigns using VR.
Audi stepped up their game with Holoride, in their e-tron SUV. Attempting to make vehicle experiences unique and immersive for back-seat passengers, Audi, in the new in-car VR setup reversed the VR approach, where the real-life vehicle movements determine the onscreen movements of the VR setup. Passengers put on VR Goggles to experience Marvel's Avengers: Rocket's Rescue Run,being able to teleport into a space adventure. The VR experience is shaped with each bend, acceleration, steer, or break along the way.
While McDonalds found a way to re purpose the happy meal box by allowing the kids to turn it into VR Headsets called Happy Goggles. The customers could use their Happy Goggles to play an animated skiing-racing game "Se upp i backen" on their smartphones. Happy Goggles were a natural fit as children expect a toy in their Happy Meal Box.
The takeaway from this being, VR technology is proving to be innovative, immersive and affordable. Definitely the future of marketing. 
Facebook Notice for EU! You need to login to view and post FB Comments!