It is no doubt that the healthcare industry of any country has to face many challenges. As has been proven by the recent pandemic, these challenges come from multiple directions, from logistic issues of unable to treat patients because of infrastructure to lack of medical experts available for diagnosis. The truth is that hospitals struggle to handle emergencies, but all these problems are being solved with the implementation of AR/VR into the system.Here are few of the ways AR/VR are changing the healthcare system.
AR and VR images are being used for surgery prep and during operations. The surgeons have reported that using the VR images has improved their "understanding of the size and shape of the renal mass, the anatomy, and the surgical approach." After viewing the models, surgeons have reported that 56% of the cases saw changes to the surgical approach used. The patients have also been reported to have an increased understanding of their condition and the procedure that they would undergo.St. Mary's Hospital in London has teamed up with Microsoft to turn 2D diagnostic images into 3D projections that can be overlaid onto the patient's actual body using the HoloLens in hopes that this technology will help save time during surgery.
Dental schools are also joining the world of VR. Denise Higgins from the University of Newcastle in Australia uses VR to help her students practice their technical skills while gaining confidence as they conduct simulated anesthesia injections. VR is also becoming a popular method of training surgeons by providing a cost-effective way to help surgeons learn and practice these various procedures with their associated devices.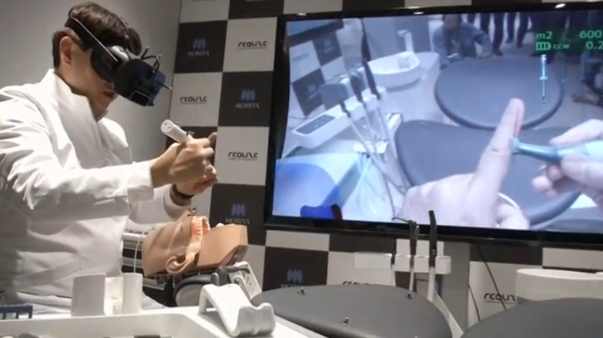 Osso VR is a surgical training platform developed by orthopedic surgeon Dr. Justin Barad and Matt Newport, a professional game developer and is being used by a number of institutions like David Geffen School of Medicine at UCLA, Harvard Medical School, Vanderbilt University School of Medicine, Hospital for Special Surgery, Columbia, and Long Island Jewish Medical Center. Jeffery Hills, MD, an orthopedic resident at Vanderbilt, told Forbes.com that "…perfecting certain skills or reviewing the surgical approach through a quick session in the virtual operating room, will make you even more efficient in the cadaver lab, and ultimately more efficient in the operating room."
Facebook Notice for EU! You need to login to view and post FB Comments!