Every generation needs a new revolution! VR Journalism has made the impossible possible, making life more effortless and pushing boundaries. VR journalism has and is working on eliminating fake news within the bounds or realms of possibility. Not just VR but AR is being incorporated into journalism. This creates more views, angles and perspective to a certain story making it more fascinating to the audience. VR and AR may and very well is pulling an audience into their stories making intense authentic reactions.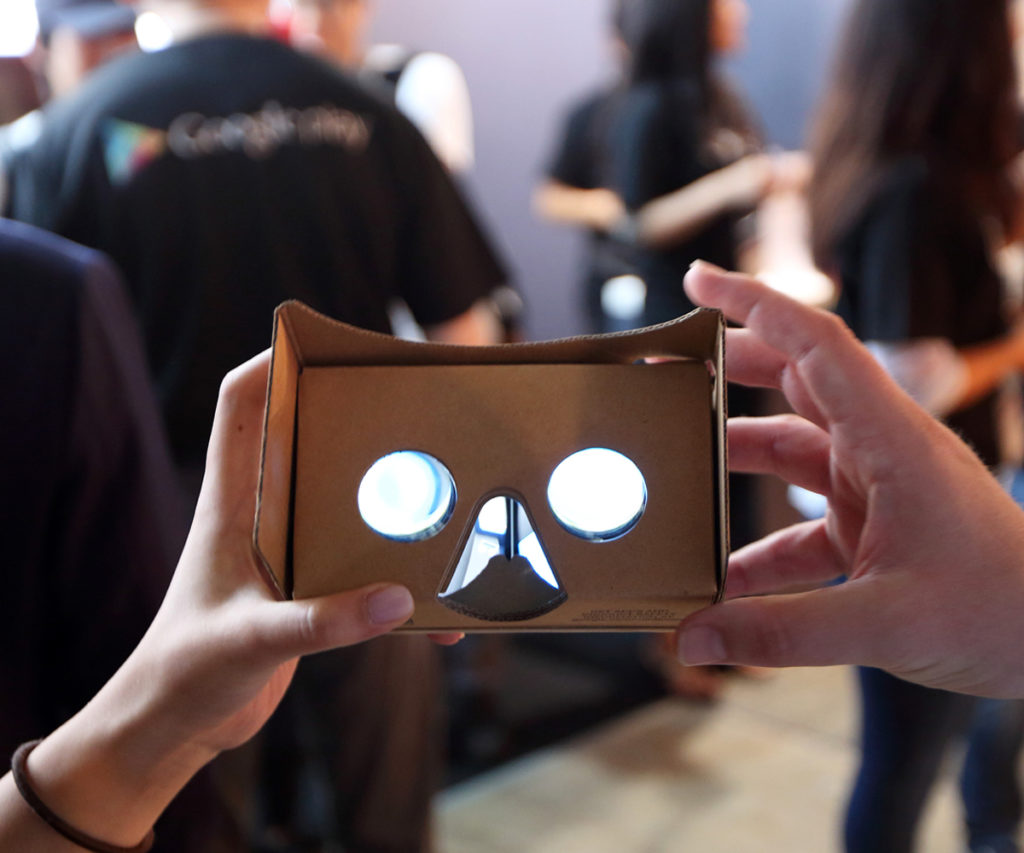 According to S. Shyam Sundar, distinguished professor of communications and co-director of the Media Effects Research Laboratory, "using a cardboard VR viewer for experiencing 360-degree videos is better than interacting with the same videos on a computer screen."
Can VR and AR change the way we think on a certain social issue? Well indeed it can! The media has through out the years made us closer to feeling and empathizing towards social issues all around the world. Be it cinema, music, news and even gaming; taking us to a world where we can coincide against the good and the bad. It for sure is changing the story-telling mechanism, as it's a whole new way to look at issues. This may somehow bring more empathy in people, when they see the reality of things from up close.
"Whoever controls the media, controls the mind!" – Jim Morrison (American Singer-Songwriter)
Virtual reality has also made the world a better place with virtual relief, a platform for patients to manage pain and heal. It will improve the overall quality of individuals confined by their medical condition. VR and AR is not just improving the lifestyle of people but it's showing us true colors of our surroundings. A visual 360-degree view would be more effective to the audience then a piece of writing. Why? The viewer would not just merge itself into that certain situation but would imagine how it would be if he or she was their in real. It could be any natural disaster, an attack or even a new discovery!
A child running in pain after being hurt in a bomb blast, a mother screaming for medical help in a rural area to give birth or water level rising after a hurricane sweeping away homes and destroying the urban life. Tacit knowledge can be portrayed well with VR and AR. How much can we experience this and be more compassionate towards such situations can affect us as human beings and can shape up a better world to live in for generations to come.
Prof Daniel Freeman says, "VR has the potential to revolutionize how we treat certain mental health problems and phobias. Many of the problems are linked to our environment in some way, such as a fear of enclosed spaces. With virtual reality we can now put people in the physical situation, which disturbs them. Then we coach them in the best way to overcome these anxieties."
A Pakistani two-time academy award winner Sharmeen Obaid Chinnoy's VR documentary 'Look but with Love' focusing on extraordinary Pakistanis was an eye opener. A different story to what Pakistan is portrayed in front of the world. This documentary is on different stories from such people who are changing the socio-political landscape of their communities through causes they are deeply passionate about! It even features a woman who teaches children the expression of their feeling through dance and nothing can be more beautiful then that!
Seeing how much we can do in this current age for the betterment of every department in life is very much exciting. To all the advancements going on around us, we are in a period of becoming something huge. Everyone can be heard and seen in 360! Making possibilities realities with VR and AR, the future is indeed looking bright!
Facebook Notice for EU! You need to login to view and post FB Comments!